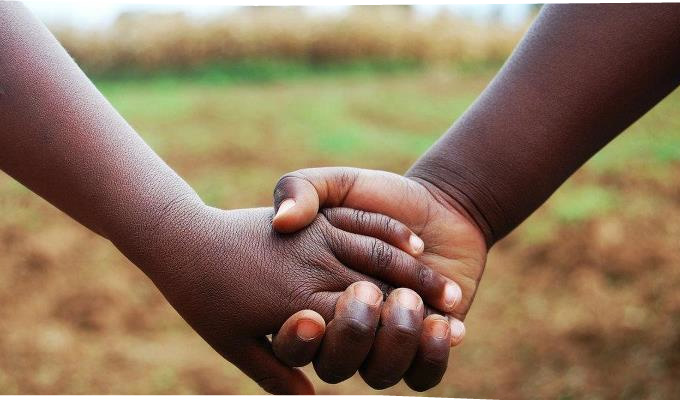 Get Involved
Why not join our network of Supporters and get involved? You can do as much or as little as you like; whatever you can do, will be most appreciated and make a huge difference in your own life knowing that you are assisting to help create a better world for the children at EAMO.
There is no greater feeling than helping others.

Sponsor a Child

Because EAMO receives no government financial assistance at all, we are solely funded by child sponsorship and donations. As more children arrive at EAMO they need Sponsors – $1 a day will change their life and yours and 100% of the funds come directly to EAMO!

Once you let us know you would like to sponsor a child at EAMO, you will receive a welcome letter detailing the background of the child and their current status including a photo. As a part of the EAMO Sponsorship Program, Sponsors can connect with their children via traditional mail and email. You will also receive formal updates on your child's progress every year. Sponsor a child today

 

Sponsor a Teacher

This is a most urgent need at EAMO because the organisation that was providing all the funds to cover the costs for our Teachers is no longer able to do so!

The standard of education at the EAMO Academy is among the highest in the District and is a vital component in preparing our children to be useful, productive adults in their home country of Kenya.

The Sponsor a Teacher Program is very simple and only has 17 sponsorship opportunities available, one for each Teacher, covering all aspects of education at EAMO. The monthly sponsorship is just $145 per Teacher.

If you would like to assist please email Ralph Spinks direct – ralph@eamo.co.ke and be apart of our Sponsor a Teacher Program!

 

Make a Donation

You don't need to sponsor a child to contribute to the lives of the children at EAMO. All donations, small or large assist in purchasing important items for the children such as shoes, bedding, sports equipment and much more. Donate now

 

Fund a Project

There are always projects going on here at EAMO. Project funding is vitally important, as it helps to expand our infrastructure. Past projects include: Girls Dormitory, Water Borehole, Form 1 & 2 Classroom, 100m x 8m Hot House, 28 seat Mitsubishi Bus, Baby Nursery Building, Form 3 & 4 Classrooms, Lining for our Dam, Boys Dormitory, Solar Hot Water System, Photo Copier and Pre School Classroom. Help fund a project

 

Fundraising Ideas

We have wonderful Supporters who go the extra mile to do what they can to raise much needed funds for EAMO. There of course is room for many more who are willing to assist us with various fundraising activities. As EAMO receives no government financial support at all, we are fully dependant on the generosity of people around the world who give funds and time. Please consider what you can do to help. Fundraising ideas

 

Visitors & Volunteers to EAMO

The children are very happy to meet new visitors; we have regular visits from Geckos and Peregrine Safari's. Find out more about visiting EAMO.

EAMO is very grateful to have such a dedicated and amazing team of people who cover every aspect of work at EAMO, however we also allow volunteers to come for a maximum of 2 weeks to gain a hands-on experience. Volunteer with EAMO.