The Orphanage
As you can imagine, children arrive at the Orphanage malnourished, in rags, suffering from all types of childhood diseases and uneducated. EAMO immediately sets about rectifying these problems. We provide immediate health assessments, fresh clothing, 3 nutritious meals a day, and an excellent education program all the way through to completing High School, followed by vocational training or preparation for University.
Kenya is a developing country, and although it is one of the most developed in Africa it still suffers from much poverty and disease. Sixty four percent of the population survives on around 33 Kenyan Shillings per day (USD .44 cents). A packet of Corn Flakes costs approx 400 Kenyan Shillings. A used motor vehicle costs approx USD $5,000 – $6,000, so most people here never think of owning a car.
Although Kenya is a third world country, the cost of living is quite high. The majority of the population survives on little more than maize meal at almost every meal. Disease is also rampant in Kenya, especially AIDS. AIDS in pregnant women is on the increase and in the Nakuru area AIDS has already climbed to 18% of the population and is still increasing.
The common scenario for Kenyan families involves extreme financial struggle. The father may leave the family after being discouraged by unemployment and in many cases turn to alcohol, he may even leave to be with another woman or dies from AIDS. This usually means the mother is left with five to ten children. At times the mother is also infected with AIDS and dies, leaving the desperate children to an aged grandmother who struggles to survive. In cases like this it is the grandmother who brings the children to our orphanage.
The orphanage also receives children through hospitals and the Government Children's Department. There is always a waiting list of children who have nowhere else to go. Currently we are caring for hundreds of children from all parts of Kenya; the youngest being 4 years
EAMO provides dormitory accommodation for the children. The beds and other furniture are made on site by our own local carpenters.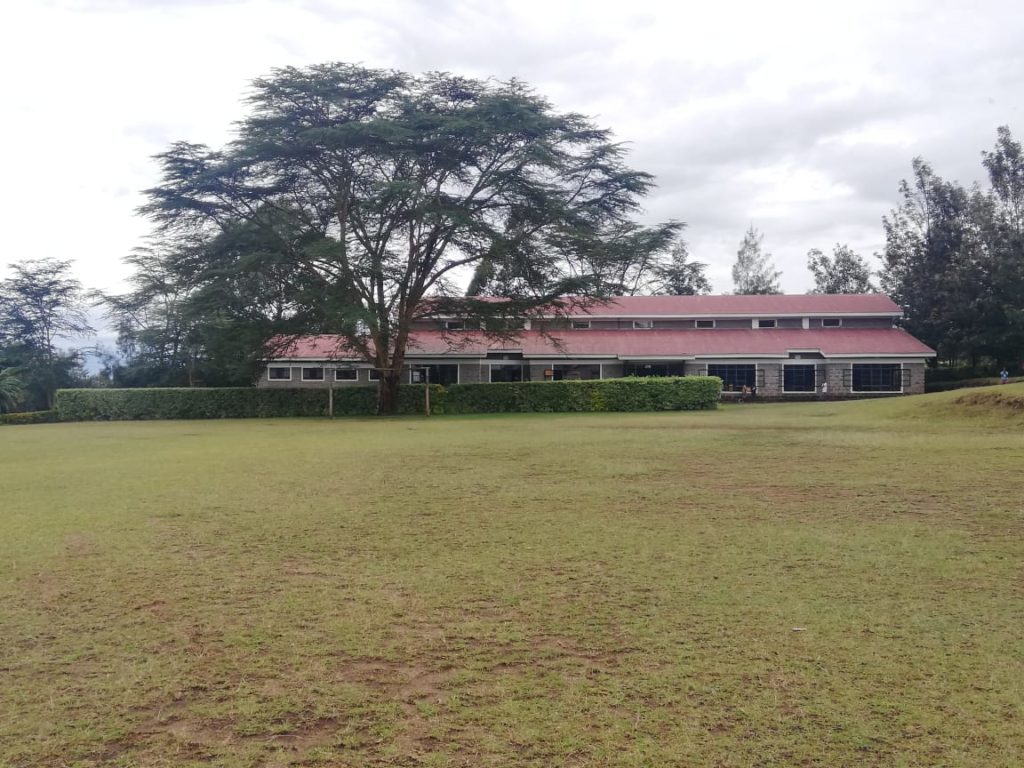 Boys' dormitory
Because we are able to purchase clothing at reasonable prices from local markets, the children are well clothed. Sponsors and donors also assist with clothing the children.
Due to the Covid 19 pandemic we were forced to close the EAMo school and send the kids to a neighbouring school however all the kids are attending school, well fed and clothed.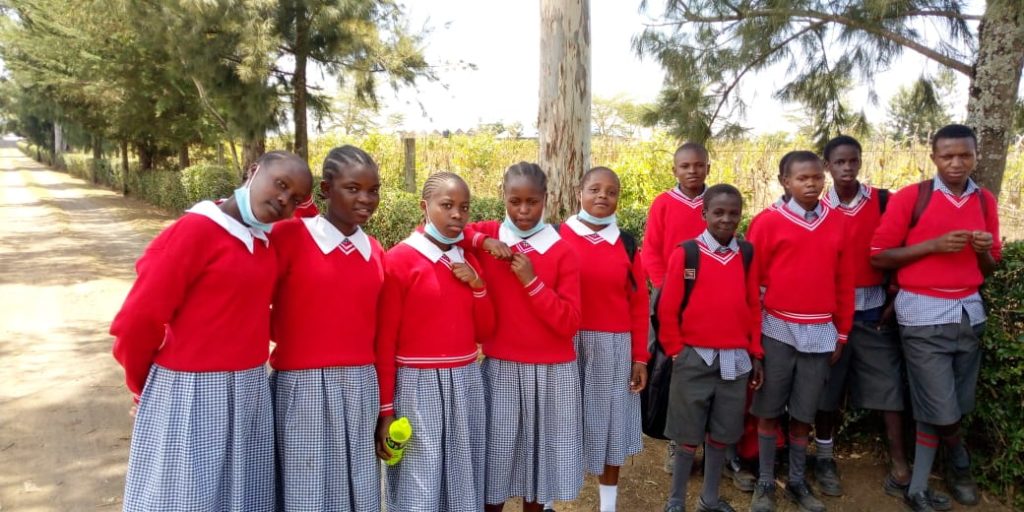 Grade 8 2020
EAMO's financial support comes from individuals and corporations that either sponsor a particular child or provide regular funds for general running expenses or projects.  These funds help us to meet the demands for buildings, extensions and maintenance to existing buildings and many other ongoing projects as we expand in order for EAMO to provide care for more and more desperate children.

Here's how you can help: