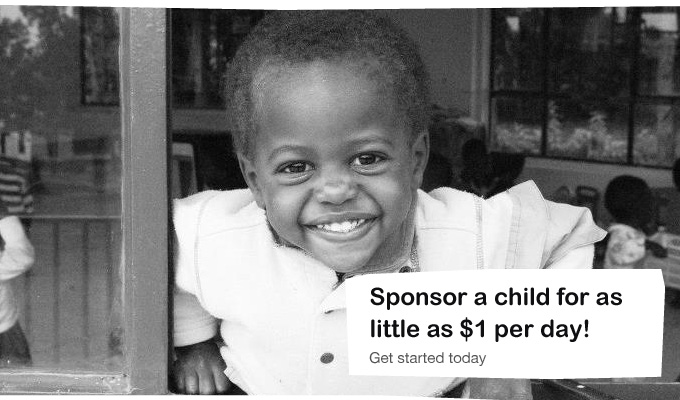 Sponsor a Child
EAMO receives no government financial support at all and is solely funded by child sponsorship and donations. As more children arrive at EAMO they need Sponsors – $1 a day will change their life and yours and 100% of the funds come directly to EAMO!
Once you let us know you would like to sponsor a child at EAMO, you will receive a welcome letter detailing the background of the child and their current status including a photo. As a part of our Sponsorship Program, Sponsors can connect their children via traditional mail and email. You will also receive formal updates on your child's progress every year.
We also encourage those Sponsor's who are able, to visit EAMO as a volunteer. It's an excellent opportunity to truly bond with your child and enjoy the great satisfaction of assisting us at the Orphanage.
Please send your sponsorship enquiry to  sponsorship@eamo.co.ke

Types of Sponsorship
We have 2 levels of sponsorship: Basic Sponsorship & Complete Sponsorship
Basic Sponsorship                                    $30 per month                  

3 Categories per child:

Essentials      

(All essential requirements including                    Clothing, food, full time care, etc)

Education                                                             

(Text books, Lab equipment, stationery, Classroom      maintenance, desks, excursions, State exam costs)

Medical and Dental                                                   

(Medical and dental, including clinical visits, hospital admissions, X-rays, medications, check-ups, etc.)

Complete Sponsorship                                   $90 per month  

(Includes all 3 Basic Sponsorship categories                   –Essentials, Education, Medical and Dental)
Our sponsorship application can be downloaded in Microsoft Word or Adobe PDF format by clicking below.
Download application form: word, pdf
You can e-mail the completed form, or alternatively print and post to our address below.
East African Mission Orphanage
PO box 15416, nakuru,
Kenya, East Africa.
Email: sponsorship@eamo.co.ke
Thank you so much for your support.